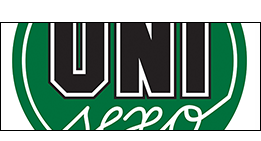 2011 | 2013
Projeto UNISEXO | prevenção da violência sexual no ensino superior
Project UNISEXO | prevention of sexual violence in higher education
Objetivo: prevenção da violência sexual no ensino superior. No sentido de concretizar o objetivo proposto foram desenvolvidas as seguintes atividades: dinamização de grupos de discussão; desenvolvimento de uma campanha de prevenção dirigida aos mesmos; realização de workshops para a disseminação de estratégias de prevenção e segurança, para a desconstrução de mitos sobre a violência sexual e a promoção de competências comunicacionais e de assertividade. Foi também promovido o Seminário Unisexo, na cidade de Coimbra, cujo enfoque foi para a transmissão de informação e boas práticas, bem como para investigação realizada na área dos crimes sexuais e sua prevenção. Não menos importante foi a conceção do "Manual Unisexo – para o atendimento a vítimas de violência sexual".
Duração: 1 de Setembro de 2011 a 31 de Agosto de 2013
Projeto promovido pela Associação Portuguesa de Apoio à Vítima e co-financiado pelo Quadro de Referência Estratégico Nacional (QREN), inserido no Programa Operacional Potencial Humano (POPH)
Objective: to prevent sexual violence in the higher education.

In order to achieve the proposed objective the following activities were planned and developed: discussion groups; the development of a prevention campaign aimed at the target group; the performance of workshops for the promotion of prevention and security strategies, as well as for the deconstruction of the myths about sexual violence and to circulate strategies for the prevention and security and the ability to communicate and be assertive.

The Seminar Unisexo was also promoted in Coimbra city centre where its emphasis was on providing information and sharing best practices as well as the investigation done in the area of sexual crimes and their preventions. Furthermore a handbook "Handbook Unisexo – for the support of victims of sexual violence" was created.
Duration: September 1st 2011 until August 31st 2013
Project promoted by the Portuguese Association for Victim Support (APAV) and co-financed by Strategic National Framework (QREN), under the Programme Human Operational Potential (POPH)
Manual UNISEXO - para o atendimento a vítimas de violência sexual