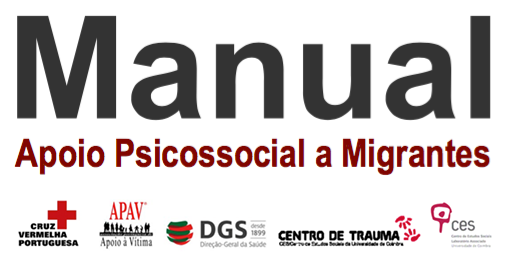 2016
Manual de Apoio Psicossocial a Migrantes
Manual of Psychosocial Support for Migrants
O Manual de Apoio Psicossocial a Migrantes é uma iniciativa conjunta da APAV, da Direção Geral de Saúde e da Cruz Vermelha Portuguesa e retrata, essencialmente, as questões do impacto psicossocial, apresentando estratégias práticas sobre como lidar com as situações de sofrimento e trauma psicológico. Dos muitos contributos que tem surgido para o apoio a técnicos, a área do trauma psicológico era uma das que mais carecia de informação precisa e orientações, tendo sido revisto e supervisionado pelo Centro de Trauma do Centro de Estudos Sociais da Universidade de Coimbra, contando com um posfácio da sua Coordenadora, Dra. Luísa Sales.
O contributo da APAV espelha a experiência recolhida ao longo de anos de apoio a vítimas migrantes, a vítimas de tráfico, juntamente com o saber de profissionais que diariamente gerem e apoiam situações de trauma complexo e de intervenção em diferentes cenários de crise. Esta experiência, aliada aos contributos da Cruz Vermelha e da Direção Geral de Saúde, permitiu realizar um manual prático, com muitas sugestões para situações que se anteveem que podem vir a ser colocadas durante os processos de apoio. São abordadas guidelines diretas que podem ajudar a minimizar esse impacto, nos migrantes, mas também nos profissionais que os apoiam.
O Manual encontra-se apenas disponível em Português.
The handbook of Psychosocial support for Migrants is a joint initiative between the APAV, the General Directorate of Health and the Portuguese Red Cross and depicts the questions around the psychosocial impact, presenting practical strategies about how to deal with situations of suffering and psychological trauma. Amongst the several inputs that have been emerging in order to help specialists, the area of psychological trauma was the one in most need of information and guidelines. This was revised and supervised by the Trauma Centre of Social Studies of the University of Coimbra and includes an afterword of its Coordinator Dr. Luísa Sales.

The contribution of the APAV reflects the experience gathered along the years whilst supporting migrant victims, victims of trafficking, as well as the knowledge of the professionals who, on a daily basis, manage and support complex trauma situations and intervene in various scenarios of crisis. This experience in partnership with the Red Cross and the General Directorate of Health, enabled the creation of a practical handbook, with many suggestions of foreseeable situations that may occur during the process of the support. These guidelines can help minimize the impact on migrants, but also help the professionals who support them.

The Manual is only available in Portuguese.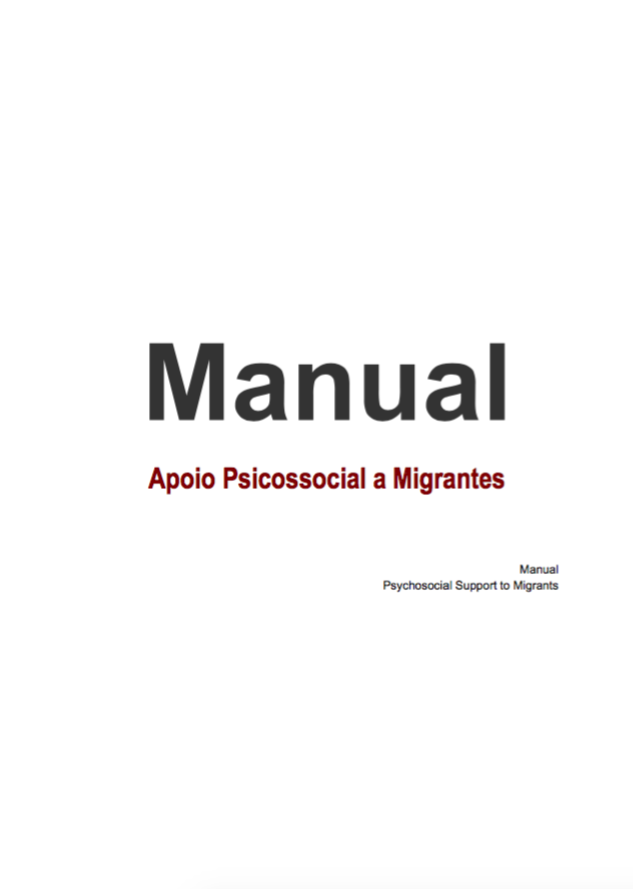 Manual de Apoio Psicossocial a Migrantes
Manual of Psychosocial Support for Migrants